Improve Posture Subliminal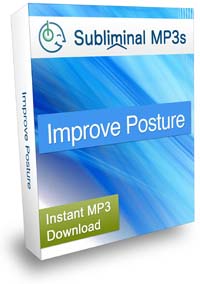 Use these unique subliminal messages to naturally improve your posture.
This album works in a simple way to help you improve your posture.
It will make you more aware of your posture. As you listen to the album you will be more aware of how you are sitting, how your back and neck are positioned and any tensions in your body. Once you are aware of these you can begin to correct them. After prolonged listening you will start to keep this awareness for longer, and ultimately you will always be aware of when you are in a negative body position.
A correct posture has so many benefits. It can reduce tensions, and stop more serious aches and pains from developing, and it can even take them away. If you maintain proper posture you will stand taller, and even naturally gain a little height.
I will also improve your blood flow and your circulation around your body, and finally the condition and efficiency of your internal organs.
If you are not keeping a good posture then use this album today to gain a greater bodily awareness, and reap the health benefits in return.
Listen To Our Sample Tracks
Each of our albums contains 5 tracks; Ocean, Fire, Wind, Thunderstorm, and a completely Silent track.
These 5 tracks contain the same affirmations (which you can see to the right) - we include 5 different tracks purely to give a variety of sounds for you to choose from if you prefer one type over another.
Select a track below to hear a 20 second sample:
* These samples are representative of what you will hear but do not contain any subliminal messages.
Affirmations In This Recording
I have excellent posture
I have a natural posture
My back is straight
I keep a strong, natural posture at all times
I walk with a straight back and my held held high
I sit with my back straight and an open posture
I always sit comfortably
I constantly adjust my posture
I am always aware of my posture
My body is naturally relaxed and free from tension
Health
Save Up To 50%
Buy 3 Albums Save 10%
Buy 5 Albums Save 20%
Buy 10 Albums Save 30%
Buy 20 Albums Save 40%
Buy 30 Albums Save 50%
Most Popular
60 Day Money Back Guarantee
[ Close ]
Download 3 Subliminal Albums Worth $44.91
+ Our Exclusive eBook Completely FREE!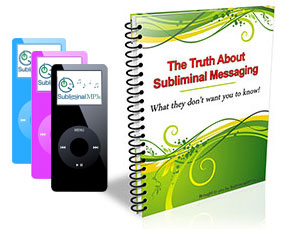 Join our newsletter and receive amazing, exclusive, benefits:
3 Subliminal Premium Downloads Worth $44.91
Our Free eBook: "The Truth About Subliminal Messaging"
Exclusive promotions, offers, and discounts