Natural Snoring Remedy Subliminal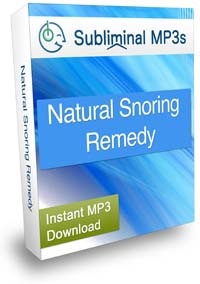 The world's first subliminal cure for snoring!
Target your unconscious mind to take control of your body's natural reflexes and your snoring function - gradually program this habit out of use and stop snoring completely.
Do you snore uncontrollably? Is your snoring becoming a problem? Is it stopping your partner and other people from sleeping?
If so then use this subliminal album - it acts as a natural snoring remedy and sends messages into your mind to instruct your mind and body to stop snoring.
It should be used over several nights, either before you go to sleep, or you can play it during the night actually while you sleep. Over a period of a few days to a couple of weeks you should naturally notice your snoring decreasing, and then eventually stopping all together.
Listen To Our Sample Tracks
Each of our albums contains 5 tracks; Ocean, Fire, Wind, Thunderstorm, and a completely Silent track.
These 5 tracks contain the same affirmations (which you can see to the right) - we include 5 different tracks purely to give a variety of sounds for you to choose from if you prefer one type over another.
Select a track below to hear a 20 second sample:
* These samples are representative of what you will hear but do not contain any subliminal messages.
Affirmations In This Recording
I am free from my snoring habit
I have stopped snoring
I breathe efficiently and quitely while sleeping
I have the ability to control my snoring
I am in control of my mind and body
I am in control of all of my body's reflexes
I relax fully and breathe normally as I sleep
I always sleep peacefully
I always sleep quitely
I am in control of all of my bodily functions
Health
Save Up To 50%
Buy 3 Albums Save 10%
Buy 5 Albums Save 20%
Buy 10 Albums Save 30%
Buy 20 Albums Save 40%
Buy 30 Albums Save 50%
Most Popular
60 Day Money Back Guarantee
[ Close ]
Download 3 Subliminal Albums Worth $44.91
+ Our Exclusive eBook Completely FREE!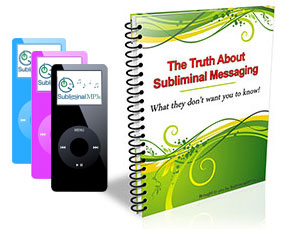 Join our newsletter and receive amazing, exclusive, benefits:
3 Subliminal Premium Downloads Worth $44.91
Our Free eBook: "The Truth About Subliminal Messaging"
Exclusive promotions, offers, and discounts