Get Clear Skin Subliminal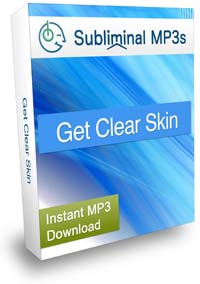 Use our clear skin subliminal messages to improve the quality of your skin and reduce your spots.
These subliminal messages work by sending suggestions deep into your mind - suggestions which are designed to direct your body's nutrition and blood flow to your skin to improve its appearance and take away toxins and dirt which lead to blemishes, spots, and acne.
Your mind is the root of all your bodily functions and has the power to make physical changes in the body - in fact any physical change begins in and is linked to your mind - so use these messages every day for a gradual improvement in the quality of your skin. You can even leave the messages on as you sit at your desk, or play them during your sleep.
Get clear skin today with the power of our unique subliminal mp3s!
Listen To Our Sample Tracks
Each of our albums contains 5 tracks; Ocean, Fire, Wind, Thunderstorm, and a completely Silent track.
These 5 tracks contain the same affirmations (which you can see to the right) - we include 5 different tracks purely to give a variety of sounds for you to choose from if you prefer one type over another.
Select a track below to hear a 20 second sample:
* These samples are representative of what you will hear but do not contain any subliminal messages.
Affirmations In This Recording
My skin is clear
My skin is healthy
I have a healthy and clear complexion
My pores are clear and healthy
I have excellet blood flow to my skin
My skin receives nourishment and nurtition to keep it clean
Toxins are efficiently removed from my skin
My skin is noticeably clean and fresh
I take good care of my skin
My skin improves every day
Health
Save Up To 50%
Buy 3 Albums Save 10%
Buy 5 Albums Save 20%
Buy 10 Albums Save 30%
Buy 20 Albums Save 40%
Buy 30 Albums Save 50%
Most Popular
60 Day Money Back Guarantee
[ Close ]
Download 3 Subliminal Albums Worth $44.91
+ Our Exclusive eBook Completely FREE!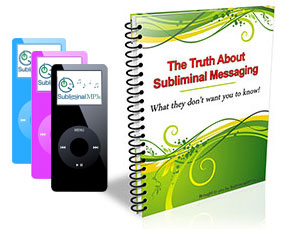 Join our newsletter and receive amazing, exclusive, benefits:
3 Subliminal Premium Downloads Worth $44.91
Our Free eBook: "The Truth About Subliminal Messaging"
Exclusive promotions, offers, and discounts