Fountain Of Youth Subliminal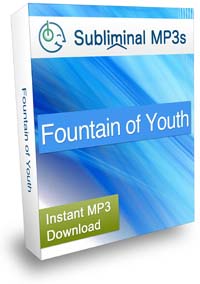 Discover the fountain of youth with the power of these subliminal messages.
Quite a grand claim, but no this album won't grant you immortality :) It works in a couple of ways. Firstly as a general health subliminal. To help you to stay healthy by making sure you have a healthy and consistent of nutrients and essential resources all around your body. It will improve your blood flow and circulation and boost your immune system.
Secondly it works by energizing your mind. There is an old saying that "you are only as old as you feel" - this album aims to make you feel young. To develop a youthful, happy, adventurous spirit. You will want to get the most out of life and look positively at everything.
If you are having a "mid life crisis" or are just depressed about getting older and all the things you are too old to do now then this album is for you. It will change the way you see yourself, and the things you are capable of doing. It will give you back your youthful energy and a new lease of life!
Listen To Our Sample Tracks
Each of our albums contains 5 tracks; Ocean, Fire, Wind, Thunderstorm, and a completely Silent track.
These 5 tracks contain the same affirmations (which you can see to the right) - we include 5 different tracks purely to give a variety of sounds for you to choose from if you prefer one type over another.
Select a track below to hear a 20 second sample:
* These samples are representative of what you will hear but do not contain any subliminal messages.
Affirmations In This Recording
My mind and body is in peak condition
I am in good health
My health is excellent
I feel young and vibrant
Nutrition flows in abundance round my body
Energy flows freely round my body
I have excellent circulation and blood flow
I feel young and healthy and in full condition
I have a youthful energy and an adventurous spirit
I am full of life and energy
Health
Save Up To 50%
Buy 3 Albums Save 10%
Buy 5 Albums Save 20%
Buy 10 Albums Save 30%
Buy 20 Albums Save 40%
Buy 30 Albums Save 50%
Most Popular
60 Day Money Back Guarantee
[ Close ]
Download 3 Subliminal Albums Worth $44.91
+ Our Exclusive eBook Completely FREE!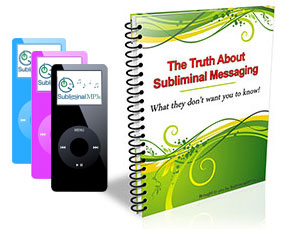 Join our newsletter and receive amazing, exclusive, benefits:
3 Subliminal Premium Downloads Worth $44.91
Our Free eBook: "The Truth About Subliminal Messaging"
Exclusive promotions, offers, and discounts