Improve Eyesight Naturally Subliminal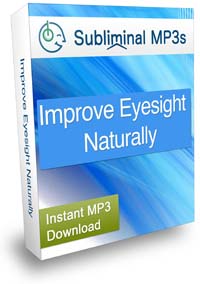 Improve your eyesight naturally with help from our unique subliminal mp3s.
This album is not a miracle solution, it needs regular use and patience. However, in time if you keep with it you will notice a marked improvement to your eyesight.
Your mind is the most powerful tool you will ever own. It controls all the functions of your body, and it can be used to improve your health, and make other deep changes in your body - yes, including improving your eyesight.
This natural solution will gradually send positive messages into your mind to help your eyes to function better. It works by boosting the blood and energy circulation around your eyes to help restore your vision.
It will also help your eyes to relax. Just by straining your eyes you are damaging them, and by relaxing your eye muscles your eyes will be healthier and will have improved function.
Use this album once a day for a period of a few weeks to start seeing results - literally :)
Listen To Our Sample Tracks
Each of our albums contains 5 tracks; Ocean, Fire, Wind, Thunderstorm, and a completely Silent track.
These 5 tracks contain the same affirmations (which you can see to the right) - we include 5 different tracks purely to give a variety of sounds for you to choose from if you prefer one type over another.
Select a track below to hear a 20 second sample:
* These samples are representative of what you will hear but do not contain any subliminal messages.
Affirmations In This Recording
I have excellent eyesight
My eyesight is constantly improving
My eyes are healthy and in excellent condition
My eyes constantly receive energy and nutrition
My eyes have excellent blood flow and circulation
My vision is being restored
My vision improves every day
I can see more clearly and sharply every day
My eyes are naturally relaxed and healthy
My eyes are free from stress and tension
Health
Save Up To 50%
Buy 3 Albums Save 10%
Buy 5 Albums Save 20%
Buy 10 Albums Save 30%
Buy 20 Albums Save 40%
Buy 30 Albums Save 50%
Most Popular
60 Day Money Back Guarantee
[ Close ]
Download 3 Subliminal Albums Worth $44.91
+ Our Exclusive eBook Completely FREE!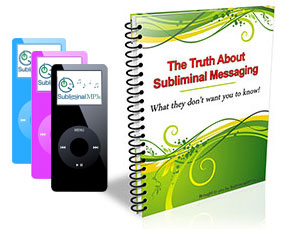 Join our newsletter and receive amazing, exclusive, benefits:
3 Subliminal Premium Downloads Worth $44.91
Our Free eBook: "The Truth About Subliminal Messaging"
Exclusive promotions, offers, and discounts