Hair Loss Prevention Subliminal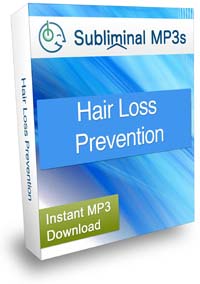 Use this hair loss prevention subliminal mp3 to help restore life and energy to your hair.
It is natural that as we get older our hair cells slowly stop functioning, and some die out. As a result our hair thins, or we even lose it all-together. This doesn't have to be the case - you have to improve the health of your hair cells and your hair will stay strong and healthy for longer. There are a number of ways to do this - with lotions (often expensive), surgery (expensive and dangerous), or through our natural method of subliminal messaging.
These messages work by instructing your mind to direct blood circulation, energy and nutrition to your hair cells - to keep them alive and functioning for longer.
Generally these messages take a few weeks before they will build to levels where they start to work within your mind, but this is one of the few natural hair loss prevention products available, so give it a go before you try something more dangerous.
Use these subliminal messages as a safe alternative to expensive products, or dangerous chemicals / procedures and get your hair back naturally!
Listen To Our Sample Tracks
Each of our albums contains 5 tracks; Ocean, Fire, Wind, Thunderstorm, and a completely Silent track.
These 5 tracks contain the same affirmations (which you can see to the right) - we include 5 different tracks purely to give a variety of sounds for you to choose from if you prefer one type over another.
Select a track below to hear a 20 second sample:
* These samples are representative of what you will hear but do not contain any subliminal messages.
Affirmations In This Recording
I have a full healthy head of hair
My hair is growing
My hair is healthy and natural
My head and scalp has healthy blood flow and circulation
Nutrition and energy flow in abundance to my scalp
My hair cells are fully functioning
My hair cells are alive and are growing hair constantly
I have strong and healthy hair cells
I am naturally growing more hair
My hair is strong, and in excellent condition
Health
Save Up To 50%
Buy 3 Albums Save 10%
Buy 5 Albums Save 20%
Buy 10 Albums Save 30%
Buy 20 Albums Save 40%
Buy 30 Albums Save 50%
Most Popular
60 Day Money Back Guarantee
[ Close ]
Download 3 Subliminal Albums Worth $44.91
+ Our Exclusive eBook Completely FREE!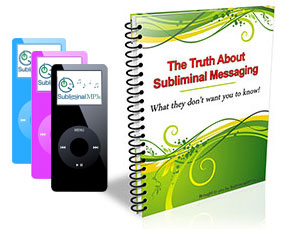 Join our newsletter and receive amazing, exclusive, benefits:
3 Subliminal Premium Downloads Worth $44.91
Our Free eBook: "The Truth About Subliminal Messaging"
Exclusive promotions, offers, and discounts