Stop Being A Hypochondriac Subliminal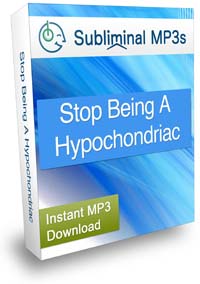 Are you a hypochondriac? When you get a cold of feel different do you imagine the worst? Does it seem like you are always at the doctors? Do you constantly worry about your health - or lack thereof?
Hypochondria is an illness in itself. It really can have a negative impact on your life. It causes you extra worry, stress, anxiety, and can even hold you back in your education, and career.
If it gets really bad all this extra stress, and anxiety can actually manifest in real illnesses.
This doesn't have to be the case. Our subliminal messages will penetrate your mind to help you overcome your hypochondria. The messages will gradually build in your mind to change your perspective. Instead of worrying about what illnesses you have, you will think about the good health you do have. You will get on with your life and not wonder if every little ache and pain is something more serious.
This album will give you your mind back, and your life back - start using it today, and with regular use you really can stop being a hypochondriac and stop worrying about your health.
Listen To Our Sample Tracks
Each of our albums contains 5 tracks; Ocean, Fire, Wind, Thunderstorm, and a completely Silent track.
These 5 tracks contain the same affirmations (which you can see to the right) - we include 5 different tracks purely to give a variety of sounds for you to choose from if you prefer one type over another.
Select a track below to hear a 20 second sample:
* These samples are representative of what you will hear but do not contain any subliminal messages.
Affirmations In This Recording
I am naturally healthy
I am always at full health
I have a strong and healthy immune system
I am in peak physical and mental condition
I have an abundance of health
I am free from stress and worry
My stress and worries are melting away
I am always relaxed and at ease
I have an excellent immune system which protects me
I am always at full health and always feel my best
Health
Save Up To 50%
Buy 3 Albums Save 10%
Buy 5 Albums Save 20%
Buy 10 Albums Save 30%
Buy 20 Albums Save 40%
Buy 30 Albums Save 50%
Most Popular
60 Day Money Back Guarantee
[ Close ]
Download 3 Subliminal Albums Worth $44.91
+ Our Exclusive eBook Completely FREE!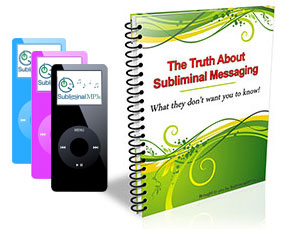 Join our newsletter and receive amazing, exclusive, benefits:
3 Subliminal Premium Downloads Worth $44.91
Our Free eBook: "The Truth About Subliminal Messaging"
Exclusive promotions, offers, and discounts